Tahitian Pearl Necklaces
Born in the crystal-clear waters of French Polynesia, the exotic splendour of a Tahitian pearl necklace is hard to equal. In azure blue lagoons, fabulous pearls of beautiful, varied natural colours and large sizes are created by the native Black Lip Oyster. From these pearls we create our ranges of lovely Tahitian pearl necklaces.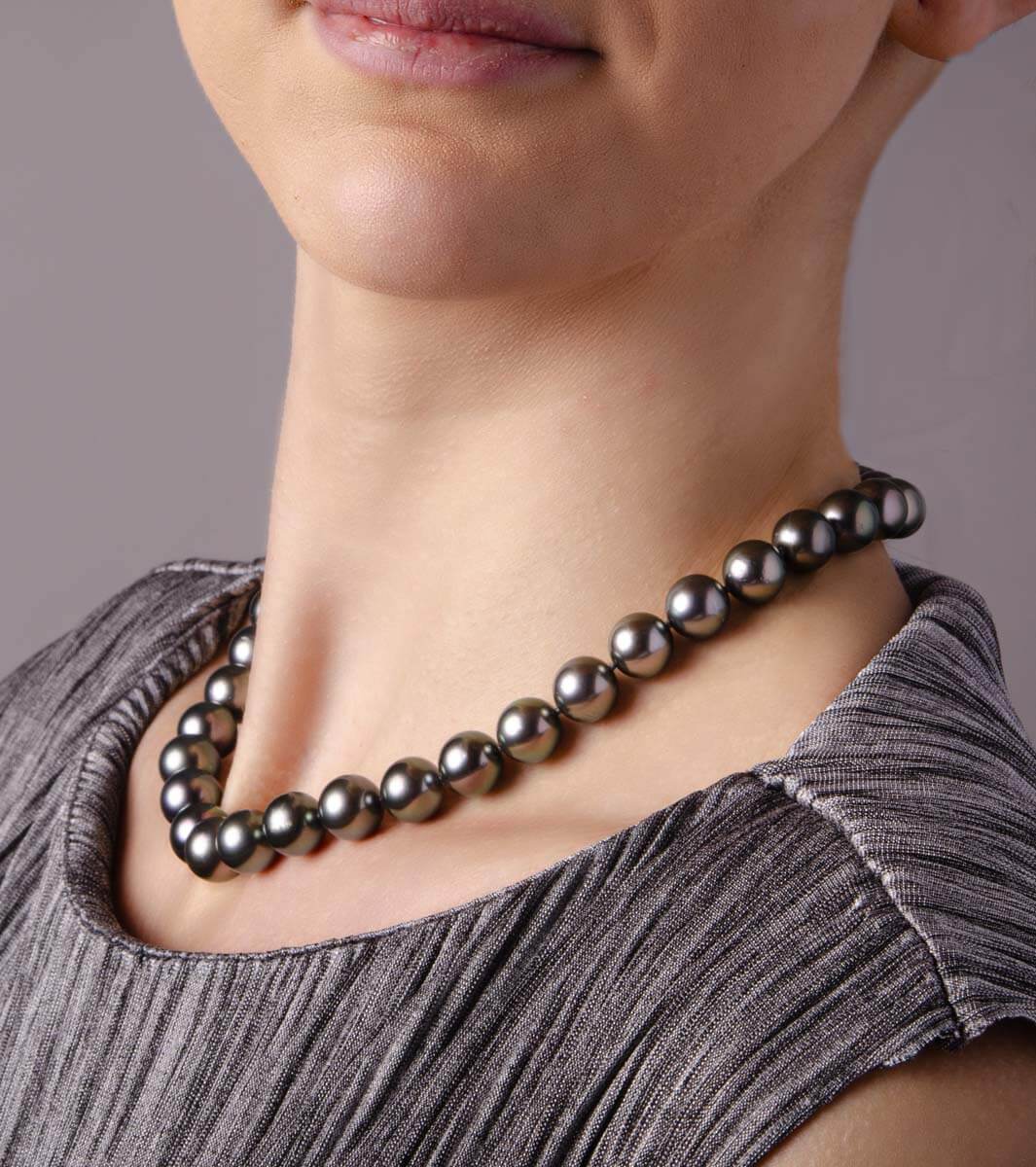 Single Colour
Tahitian Necklaces
---
Our collection of uniform tone Tahitian Pearl necklaces, carefully selected from the many natural tone variations available. Simple and simply stunning.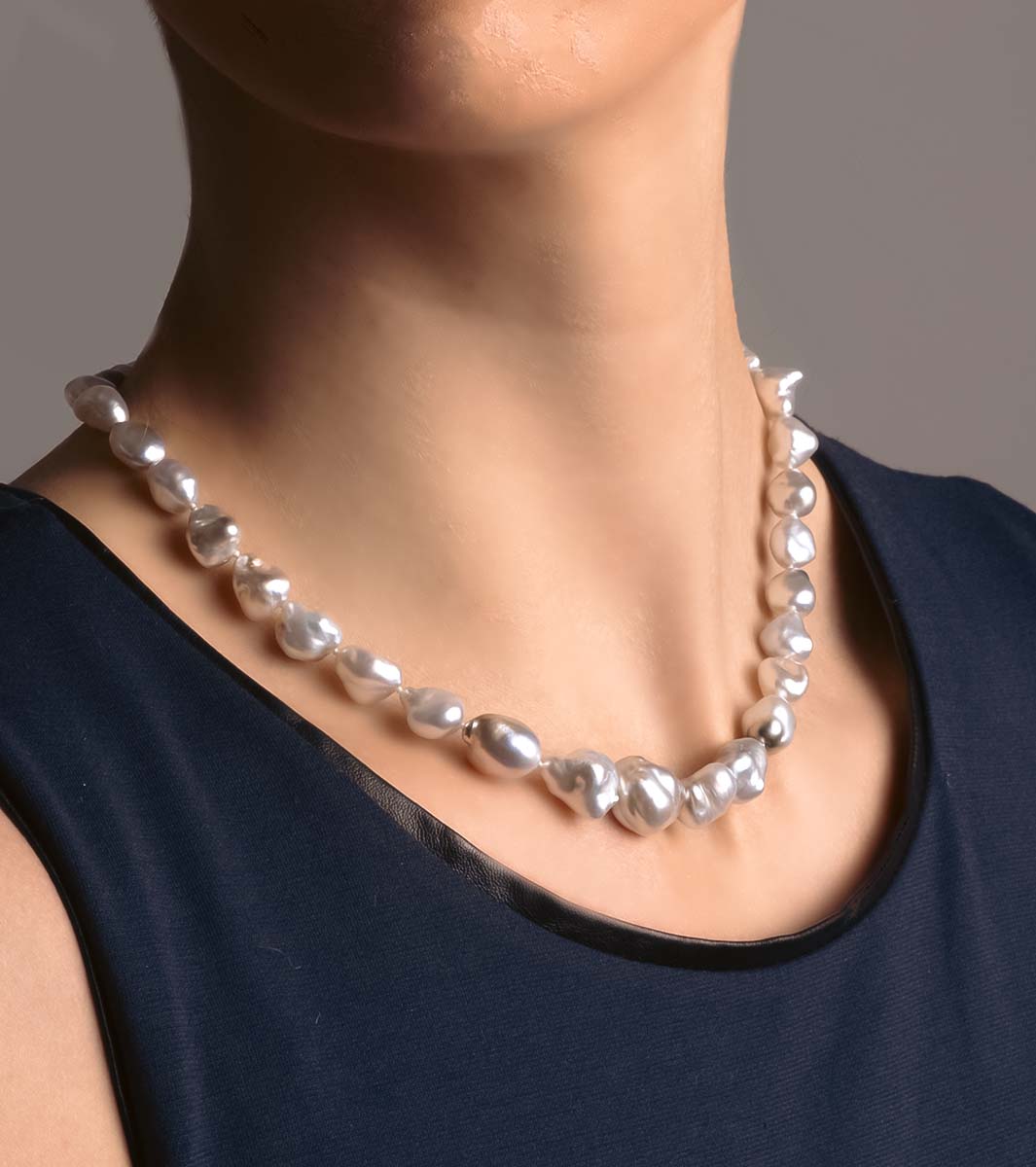 Keshi Tahitian
Pearl Necklaces
---
The ultimate in organic shape and form, these marvellous Tahitian pearls are a serendipitous creation of nature and a delight for lovers of the unique.
Nexus Agencies Limited (company number: 03512625) © 2022 All rights reserved