South Sea
Pearl Necklaces
Our fabulous South Sea pearl necklaces are guaranteed to make a statement with their impressive size and presence. Created by the Gold Lip and White Lip Oysters in the pristine pacific waters between north west Austraila and Indonesia, the south sea pearl truly is the queen of cultured pearls.
We are pleased to provide you with a stunning selection of White South Sea pearls at Pearl Gallery. They are sure to bring out the best in any wardrobe and will become staple pieces in your jewellery collection.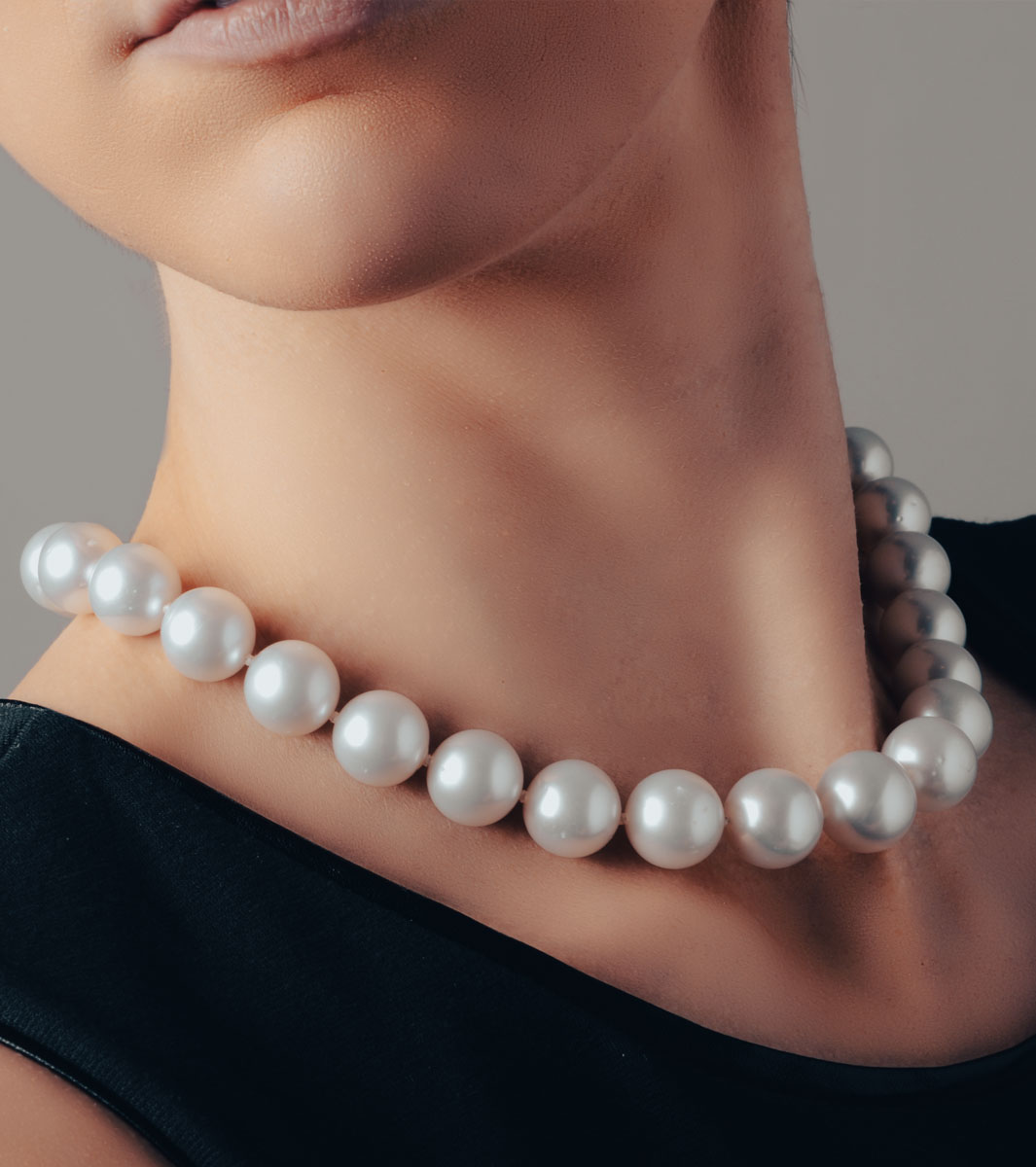 Single Colour South Sea
Pearl Necklaces
---
A stunning range of luxurious single tone south sea pearl necklaces created from the larger pearls produced by the Pinctada Maxima oyster. Bold, beautiful and utterly irresistible.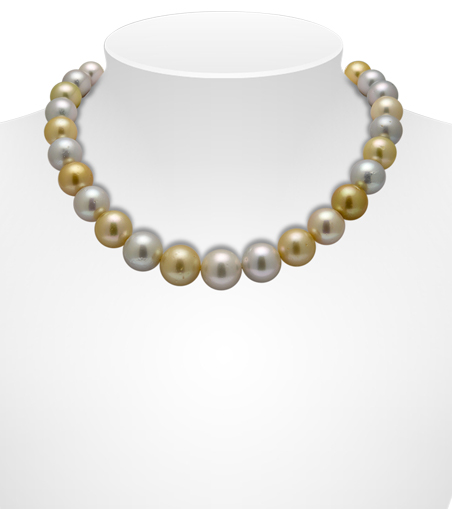 Multicolour South Sea
Pearl Necklaces
---
A collection of multi-colour necklaces featuring a combination of stunning south sea pearls from the silver lip, white lip and gold lip oyster varieties.
Nexus Agencies Limited (company number: 03512625) © 2022 All rights reserved