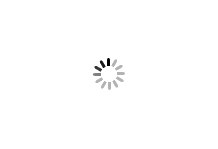 Be it Akoya, Freshwater, South Sea or Tahitian, and whatever your preference for size, shape and colour, all our pearl necklaces are individually selected and directly sourced from long established partners of good ethical standing
Our product knowledge and exacting standards ensure that you will get the best value for money and a high-quality service throughout.
Each pearl necklace is expertly created in house by our team of designers and threaders, continuing the hand crafting traditions of Birmingham's Jewellery Quarter.
Our immense stock of pearl strands and clasps allows us to offer bespoke options for every necklace we make. This means if you can't find exactly the pearl necklace you desire from our standard website collection, we can make one especially for you.
The choice of South Sea or Tahitian pearl earrings, especially when combined with diamonds or other gemstones, makes a wonderful gift for a special occasion such as a pearl wedding anniversary. Alternatively, they are a real treat if you want to indulge yourself.
Buying a pearl necklace from Pearl Gallery offers you the reassurance that you are purchasing from a long-established, reputable UK pearl specialist with the facilities and industry expertise to back up their products