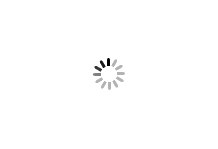 Pearls are always perfect for any and every occasion and Pearl bracelets can be worn casually or formally depending on the event.
They are ideal to create matching sets when teamed with earrings and necklaces or pendants, or when worn simply on their own with jeans and a T shirt.
Pearl bracelets have remained fashionable through the ages and are today still seen on catwalk models in the fashion capitals of the world. With so many looks and options to choose from there is always a new look to be sported.
Colour coding an outfit with a Pearl Bracelet is a great way to be on trend, whilst multi strands worn in layers is also a great informal "Off the Cuff "look. Combining gold and pearls works very well for a timeless look, whether it be through setting the pearls in individual settings or hand working them in the pattern of a chain the effect is always very pleasing. Adding diamonds to pearls and gold elevates the item to the level of a special gift to mark a special occasion or landmark event.
Pearls are all about individuality, and just like us, they are singular organic creations with their own appearance and characters. At Pearl Gallery we love to help clients find the right pearls to match to their own personality and style, whether it be a pearl bracelet or any other item of pearl jewellery ,we are all about expert guidance and personal service- either instore or on-line.