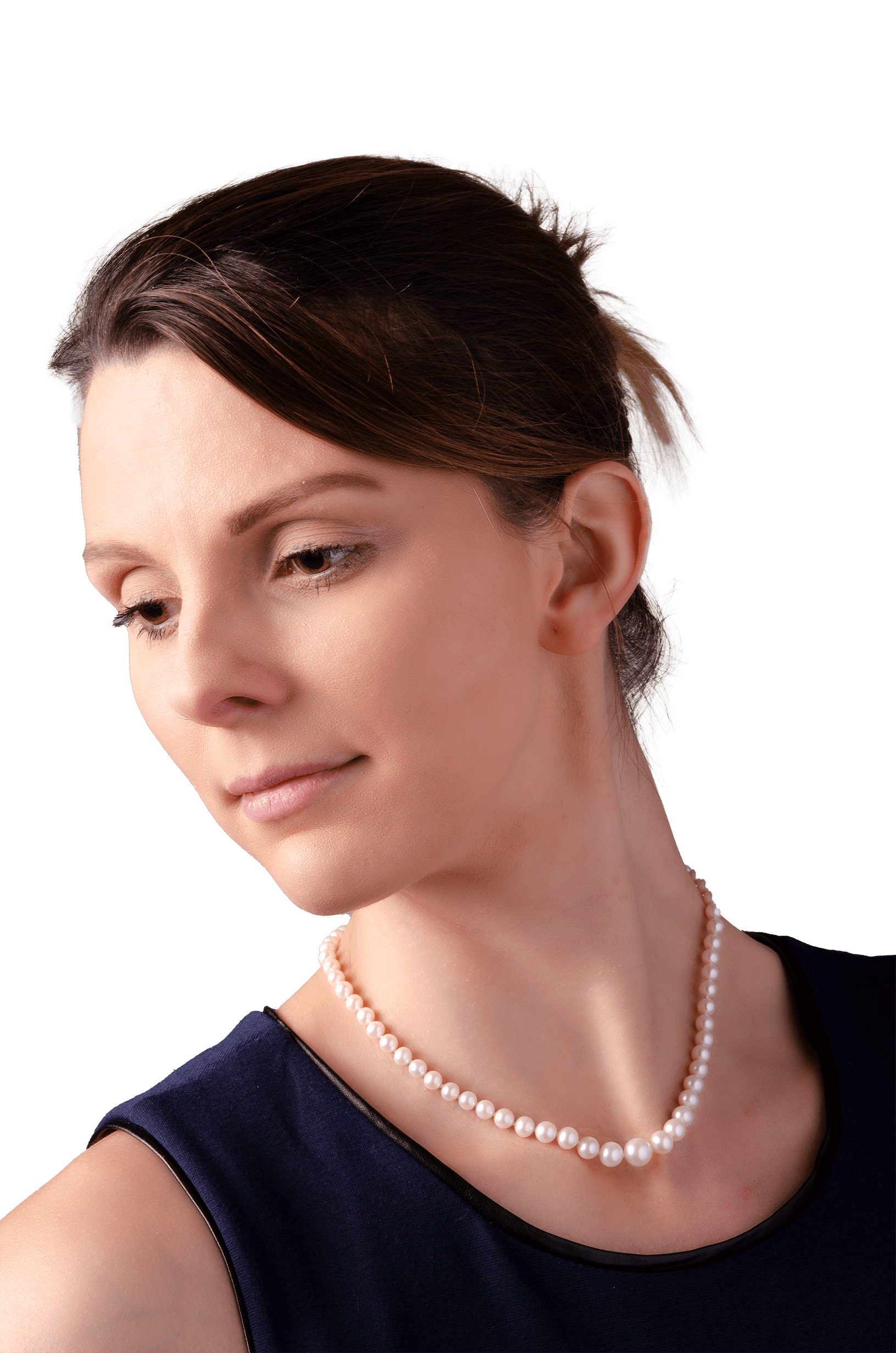 Graduated Akoya Pearl Necklaces
A classic example of vintage chic, recall the romance and elegance of the postwar era.
Graduated pearl necklaces build in size as they become larger, showcasing gems in the center. They are a stunning, balanced way to wear pearls. A classic look that is always in style, graduated pearls give you the option of wearing larger pearls without having to worry about the weight, or the cost, of a large pearl necklace.