South Sea Cultured Pearl Stud Earrings | 18ct Gold
Special Price
£1,355.00
Regular Price
£1,450.00
You Save 7% (£95.00)
Currently, people are looking at this product
The queen of the pearl world, South Sea Pearls are renowned for their deep lustre and iridescence.
These beautiful studs exude quality and timeless class and are of superb quality with only slight surface characteristics and minor mottling - only visible under close scrutiny.
Finished on high-quality 18ct Gold backs, in a choice of yellow or white gold with large butterflies, these classic big pearls are the ultimate pearl earrings.
Check items to add to the cart or

South Sea Pearls
White & Gold South Sea Pearls are the largest most luxurious of all cultured pearls.
Origin
From the Timor Straits off Northen Austrailia to Palawan in the Philippines, via the Lesser Sunda Islands of Indonesia.
Bold and beautiful
The best quality and largest size white south sea pearls hail from the region reaching across the northwest coast of Australia from Broome to Darwin and are indeed sometimes called "Broome Pearls". Indonesia is also a large producer of gold and white pearls, with farms mainly concentrated in the Bali, Lombok and Nusa Tenggara Islands. Indonesian pearls however, tend to be smaller and generally not as high quality as their Australian counterparts. The Philippines on the other hand are particularly noted for their beautiful golden South Sea pearls grown off Palawan Island.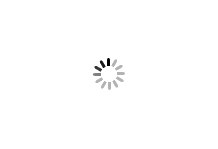 South Sea Pearl Grading
Pearls, being products of organic nature like ourselves, vary greatly in their finish and appearance. In order to make sense of the variance of quality coming on to the market, grading systems have been introduced to try and create some order and regularity for buyers.
Lustre
Lustre is the quality of reflected light from the pearl, and is generally thought of as its shine or brightness. The thicker the layers of nacre that build on a pearl, the deeper the lustre and more attractive the pearl will appear.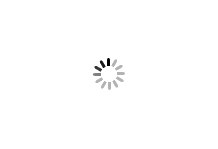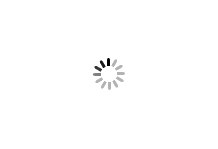 Surface Quality

Surface quality relates to the presence of imperfections, pits or blobs on the face of the pearl. Total absence of any imperfection is the ideal standard.
Shape
As a rule, a perfect round shape is considered most desirable. Shapes can deviate from perfect round by many degrees, with each degree reducing the perceived value of the pearl. The antithesis of the round pearl is the semi baroque or baroque pearl with its free form outline. The exception to the above is that of perfect pear or drop shapes which are highly desirable as matched pairs for earrings. It must also be remembered that while commercially not as valuable, some adore the organic, individuality of baroque or semi baroque pearls.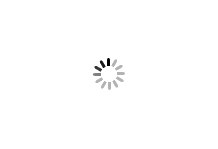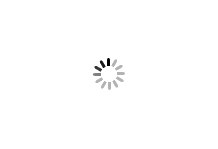 Colours
Colour in pearls is a matter of either pure body colour or overtones of body colours.
In non-white pearls such as Tahitian and Gold South Sea Pearls, the strength of colour is seen as a positive value factor.
While with white Akoya pearls the overtone tint of the pearl-most often pinky white, is considered to be the most attractive. It must be remembered however, that the wearers own skin tone and personal taste will have the ultimate judgement on colour choice.

South Sea Pearl Sizes
South Sea pearls generally range in size from 8 mm to 20 mm and above. Pearls below 12 mm are typically considered smaller in size. 12 mm to 16 mm are generally the most often selected for necklaces.
Grading System
Unfortunately, there is no one standardised system for pearl grading, however the trade has generally adopted a system of appellation based on using the letter 'A', very much as the hotel trade uses stars to represent quality of accommodation. This has resulted in some using 'AAA' as their top grading while other use 'AAAAA' as theirs, so the situation can be somewhat confusing. To make matters more complicated the Tahitian pearl farmers use a system of 'A-D', with 'A' being the highest grade.

For simplicity at Pearl Gallery we have decided to unify our systems as 'A-AAA', with between grades marked as '+', so for example 'AA+' is between 'AA' and 'AAA', with 'AAA' being our top grade.
A
AA
AA+
AAA
Info
The lowest grade South Sea pearls.
(Not Sold at Pearl Gallery)
South Sea Pearls in this category should be considered as a basic commercial quality grade.
(Not Sold at Pearl Gallery)
This category represents pearls of good commercial quality.
This is the top grading and represents the best quality and accounts for a very small percentage of production.
Surface
Obvious imperfections over two thirds of their surface, of which a fifth could be deep flaws.
Two fifths of its surface area should be clean, with the remaining area likely to display imperfections from minor to obvious.
Free from imperfections over four fifths of their surface, with the remaining displaying only minor blemishes-very few being obvious.
Almost totally clean and free from blemishes, with any minor markings in close proximity to one another.
Lustre
Poor
Average
High
Very High
More Information

| | |
| --- | --- |
| Brand | Pearl Gallery |
| Style | Classic , Contemporary, Vintage |
| Pearl origin | Australia, Philippines, Indonesia |
| Species | Pinctada Maxima |
| Pearl Type | South Sea |
| Pearl Shape | Round |
| Pearl Colour | White |
| Pearl Size | 10.5 to 11.0mm |
| Pearl Grade | AAA |
| Gemstone | Pearl Only |
| Precious Metal | 18ct White Gold, 18ct Yellow Gold |

Presentation
All our pearl Earrings are beautifully packaged in a presentation box, which is sent discretely with no external indications of the contents value.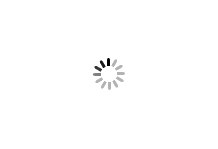 ROYAL MAIL SPECIAL DELIVERY GUARANTEED®
Features
✔ Full Tracking
✔ Guaranteed delivery next day by 1pm*
✔ Signature on delivery
✔ Free for UK customers

All orders placed before 3.00 pm from the United Kingdom are free of charge and delivered the following day by 1pm, provided they are In-stock. Custom orders may take longer to dispatch.
INTERNATIONAL SHIPPING
In-stock orders are dispatched same day when placed before 10.00 am. Custom orders may take longer to dispatch.
| | | |
| --- | --- | --- |
| Destination | Delivery | Cost |
| Australia | ✈ 3-5 days | Free* |
| Canada | ✈ 2-3 days | Free* |
| Denmark | ✈ 1-2 days | Free* |
| Finland | ✈ 1-2 days | Free* |
| Sweden | ✈ 1-2 days | Free* |
| European Union | ✈ 1-2 days | Free* |
| United States | ✈ 2-3 days | Free* |
| New Zealand | ✈ 2-3 days | Free* |

*Free shipping for all orders over £100.00.
All orders below £100.00 are required to pay £10.00 for DHL shipping