Jewellery Quarter Heritage
Birmingham's long and illustrious association with the manufacturing of jewellery dates back as early as the late eighteenth century.
Learn More
Rise of an Industry
Birmingham's history is closely linked to Britain's Industrial revolution and famous names of the times, names such as Matthew Boulton and James Watt.
Initially the area was associated with the production of trinkets and cheap mass-produced items, but as the Quarter developed, then so did the skills of its resident craftsmen and the quality of its produce rose ever higher to the point that it became home to the best goldsmiths in the country.
To meet the need of this growing industry, the Birmingham Assay Office was established in 1825 in Newhall Street. The building remained in use until the last few years when a new state of the art facility was opened in the Quarter.
Assay Assured
The area has a fine collection of around 200 historic listed buildings, including our own, which represents the physical signs of the rapid growth of the area at this time. Exporting worldwide, the Quarter reached its peak in the early 20th century when there were said to be in excess of 30,000 people employed in the industry-which still remains Europe's biggest jewellery manufacturing area. The Quarter has its own university linked, jewellery design and manufacturing school, which attracts students from all corners of the world . There can surely be no better recognition of the international reputation of Birmingham's Jewellery Quarter.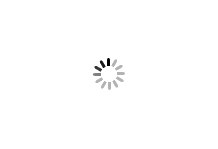 #PEARLGALLERY ON INSTAGRAM
Connect with us.