Our dedicated goldsmith uses only
the finest quality materials,
to produce our wares
in our in-house workshop
From Past...
At Pearl Gallery we are proud to uphold and continue the heritage of Birmingham's Jewellery Quarter. From our listed early Victorian building in the heart of the Quarter, our master Goldsmith and his team combine a range of skills to produce the finest pearl jewellery.
In addition to traditional techniques and equipment, we have invested in cutting edge laser welding technology, allowing us to perform a far greater range of delicate work which would not normally be achievable with heat based processes such as soldering.
...to Present.
Laser welding fuses precious metals with a far higher degree of accuracy than traditional soldering techniques. This allows for a stronger, more seam-less joint. Perfect for working with delicate materials such as Pearls and other gemstones. It also removes the usual requirement for stones such as Emeralds and Opals to be unset prior to repair or alteration work taking place. Laser welding allows work to be carried out on delicate antique jewellery that otherwise could not be done.
We are able in fact, to execute work on every type of jewellery- not just pearl set items, and our enviable reputation is such that we also carry out work for the trade.
We have a huge stock of loose pearls, both fully drilled to replacing missing pearls from necklaces and also half drilled for earrings and rings etc.
We can also replace diamonds and all other gemstones, with all stone setting work carried out on the premises.
Precious Metals
Being based in the centre of the UK's biggest Jewellery manufacturing area, we have instant access to the materials required to make beautiful items. We use ethically and environmentally conscious refiners for sourcing our precious metals who adhere to the Fairtrade Gold organisation.

All our items strictly adhere to the UK hallmarking laws. We are registered at both Birmingham and Edinburgh assay offices and also part of the "Assay Assured" scheme operated by Edinburgh Assay office –again offering re-assurance to our customers of the authenticity of our products.
Diamonds
All of our diamonds suppliers- local and international have all signed up to the "Kimberley Process" which prevents diamonds from conflict sources entering into the supply chain. Some of our collections also feature diamonds certified by some internationally recognised grading organisations.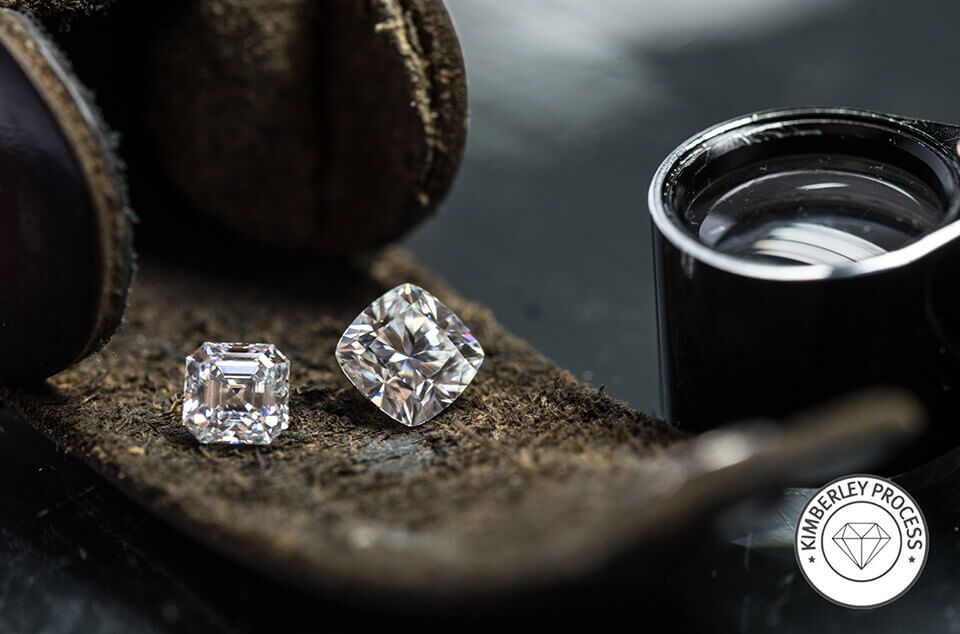 Pearl Certification
We also carry a range of Pearls certified to reach the prestigious Japanese " Hanadama "grading standard. All our precious stones are overseen by one of 3 qualified gemmologists on site, to guarantee the quality and authenticity of everything we sell.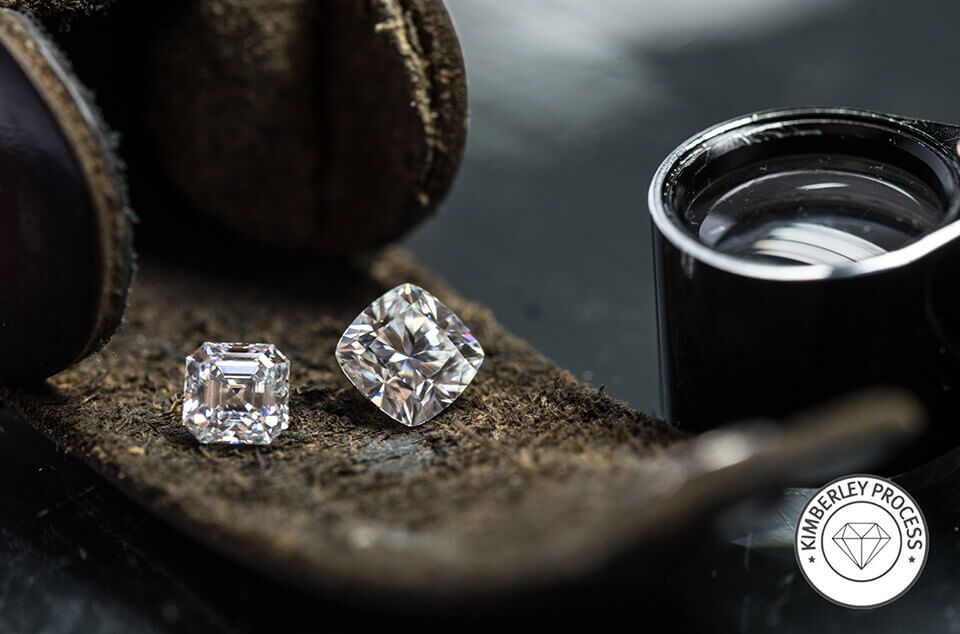 Custom Orders
Can't find exactly what you are looking for? -Then allow us to make it for you.
Re-modelling:
We are often asked to use the components of existing items to restyle them into something the customer will want to wear.
This regularly happens when someone receives a piece of jewellery that has been passed down through the family but remains unworn due to it being out of fashion.
By re-using the stones and pearls from an older item and incorporating them into the design of a new piece, the customer keeps the connection to the past in a context which is wearable and suitable to their own taste.
Re-threading
Pearls look and wear best when threaded onto silk threads- a method that has been used for generations.
In order to keep your pearls secure and looking their best, it is generally recognised that they should be rethreaded every 12 to 18 months, depending on how much they are worn and how well they are looked after.
The rule is -there should not be any lateral movement of any pearls or bead in your necklace. If you are able to move them back and forth along the thread, then they will need rethreading, as this "sawing" movement will sooner or later lead to the thread breaking and the risk of losing pearls.
This occurs naturally over time as the original tightness of the necklace when first threaded slackens as the fibres relax and gravity pulls of the pearls downwards.

We have an expert team of in-house of Pearl threaders that can handle every type of pearl and every stringing technique.
We use the highest quality materials to give the best results and the quality of Pearl Gallery services are recognised and used by the trade.
Necklaces can either be threaded with knots (knotted) or without knots (plain).
Knotted is the most popular option as it means that in the event of a breakage the possible loss of pearls is reduced to just one, as long of course that you are aware that the necklace has broken whilst wearing it.
Another reason for knotting is that it adds some length to the necklace and also can make it hang and therefore look better.
Some necklaces however, such as fine small rows and graduated necklaces tend, to look better without knots.
We have a massive stock of drilled pearls that we use to replace damaged or missing pearls following a necklace breakage,and a terrific selection of clasps of all kinds.
Ring Resizing
Ring Resizing In addition to traditional jewellery making techniques and equipment, we have invested in cutting edge laser welding technology to allow us to do a far greater range of delicate work which would not normally be achievable with heat based processes such as soldering- this of course includes ring sizing and alterations.
We are fully equipped and able in fact, to carry out work to every type of jewellery not just pearl set items and our reputation is such that we also carry out work for the trade.