Freshwater Pearl & Diamond Earrings,Pendant & Ring Set
This is a stylish 3 piece jewellery set,comprising matching earrings,pendant and ring,featuring Freshwater Pearls and single cut grain set Diamonds mounted in Silver.
Freshwater Pearls
The once humble Chinese "Rice Krispie" has long come of age and today Freshwater Pearls have evolved to offer the ultimate in variety and value.
Origin
Centred mainly around the South east of China, particularly Weitang in Jiangsu and Shanxiahu in Zhejiang province.
China 秦
The farming of Freshwater Pearls started in China in the 1960's. Inspired by the by Japan's Biwa pearls, cultured in the lake of the same name, utilising ponds, rivers and even purpose dug rectangular water beds, the resourceful Chinese set about challenging Japans dominance. While the early Chinese production was inferior and berated, by the late 1990's huge strides had been made in quality and production techniques. Today's Freshwater pearls are available in very high qualities in an incredible variety of shapes, sizes, colours and prices.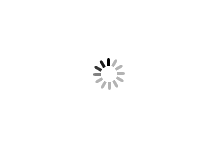 Freshwater Pearl Grading
Pearls, being products of organic nature like ourselves, vary greatly in their finish and appearance. In order to make sense of the variance of quality coming on to the market, grading systems have been introduced to try and create some order and regularity for buyers.
Lustre
Lustre is the quality of reflected light from the pearl, and is generally thought of as its shine or brightness. The thicker the layers of nacre that build on a pearl, the deeper the lustre and more attractive the pearl will appear.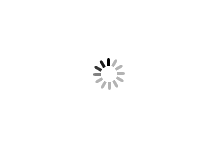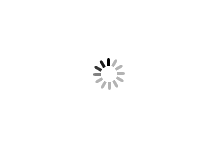 Surface Quality

Surface quality relates to the presence of imperfections, pits or blobs on the face of the pearl. Total absence of any imperfection is the ideal standard.
Shape
As a rule, a perfect round shape is considered most desirable. Shapes can deviate from perfect round by many degrees, with each degree reducing the perceived value of the pearl. The antithesis of the round pearl is the semi baroque or baroque pearl with its free form outline. The exception to the above is that of perfect pear or drop shapes which are highly desirable as matched pairs for earrings. It must also be remembered that while commercially not as valuable, some adore the organic, individuality of baroque or semi baroque pearls.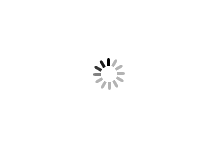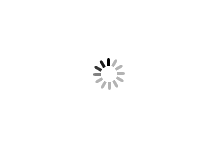 Colours
Colour in pearls is a matter of either pure body colour or overtones of body colours.
In non-white pearls such as Tahitian and Gold South Sea Pearls, the strength of colour is seen as a positive value factor.
While with white Akoya pearls the overtone tint of the pearl-most often pinky white, is considered to be the most attractive. It must be remembered however, that the wearers own skin tone and personal taste will have the ultimate judgement on colour choice.
Freshwater Pearl Sizes
Freshwater pearls generally range in size from as small as 2 mm to as large as 18 mm. Pearls below 5 mm are typically considered small in size. 5 mm to 9 mm are generally the more popular sizes selected for necklaces.
Grading System
Unfortunately, there is no one standardised system for pearl grading, however the trade has generally adopted a system of appellation based on using the letter 'A', very much as the hotel trade uses stars to represent quality of accommodation. This has resulted in some using 'AAA' as their top grading while other use 'AAAAA' as theirs, so the situation can be somewhat confusing. To make matters more complicated the Tahitian pearl farmers use a system of 'A-D', with 'A' being the highest grade.

For simplicity at Pearl Gallery we have decided to unify our systems as 'A-AAA', with between grades marked as '+', so for example 'AA+' is between 'AA' and 'AAA', with 'AAA' being our top grade.
A
AA
AA+
AAA
Info
The lowest grade Freshwater pearls.
(Not Sold at Pearl Gallery)
Pearls in this category should be considered as a basic commercial quality grade.
(Not Sold at Pearl Gallery)
This category represents pearls of good commercial quality.
This is the top grading and represents the best quality and accounts for a very small percentage of production.
Surface
Obvious imperfections over two thirds of their surface, of which a fifth could be deep flaws.
Two fifths of its surface area should be clean, with the remaining area likely to display imperfections from minor to obvious.
Free from imperfections over four fifths of their surface, with the remaining displaying only minor blemishes-very few being obvious.
Almost totally clean and free from blemishes, with any minor markings in close proximity to one another.
Lustre
Poor
Average
High
Very High
More Information

| | |
| --- | --- |
| Brand | Pearl Gallery |
| Style | Classic |
| Pearl Type | Freshwater |
| Species | Hyriopsis Cumingii |
| Pearl origin | China |
| Pearl Colour | White |
| Pearl Shape | Bouton |
| Pearl Grade | AA+ |
| Pearl Size | 6.5 to 7.0mm |
| Gemstone | Diamond |
| Carat | 0.050 |
| Precious Metal | Silver |